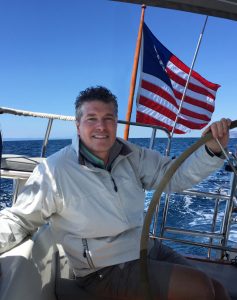 Our Commitment to Quality
We are committed to producing high quality Waterproof Housings for Marine Electronics. We stand behind our commitment by offering a 10-year warranty on all new Gen3 NavPods. We want you to be a NavPod customer for life and are willing to earn your trust and loyalty.
NavPod Manufacturing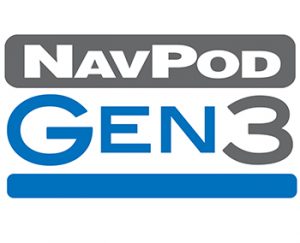 I am very excited to tell you about our third generation NavPods. Our company vision is to produce a high quality waterproof housing that protects and enhances the Marine Electronics display it was specifically designed for. Five years ago I personally made a 100% commitment to our NavPod brand. That quickly turned into moving the company, investing in new manufacturing equipment and assembling a great new team.
We began this process by moving the company to Bend, Oregon. We purchased a new Thermoformer and set up our thermoforming manufacturing facility. With the support of a talented engineering team we redesigned all NavPods. Previously, each time we designed a new NavPod we made only incremental improvements to that model. The next NavPod was only one step better than the previous one. With this new generation, we reviewed every way we had improved or could improve the product and incorporated all of those changes into all new products. A year of re-evaluation and a decade of improvement is now built into every new Gen3 NavPod.
The Product Development and Design team utilizes the latest integrated CAD/CAM software (Computer Aided Design/Computer Aided Manufacturing) Our Product Designer uses the computer to convert the CAD design into G code that a CNC will read. (CNC stands for Computer Numerical Control)
A new dedicated CNC Router was purchased to produce all new NavPod molds for every Gen3 NavPod. Our process allows mold tolerances of plus or minus fifteen thousandths of an inch. This level of accuracy makes for a near perfect fit between the multiple thermoformed pieces that make up a NavPod. The CAD/CAM design and CNC production of molds is a very important process in order to produce a quality product. But it's also the level of skilled craftsmanship with the actual thermoforming, trimming and even gluing that makes a NavPod a truly Waterproof Housing for Marine Electronics.
Thermoforming is a manufacturing process where sheet plastic is heated to a pliable forming temperature. It is then formed to a specific shape over a mold and trimmed to create a usable part. There are between 3 to 6 individually thermoformed pieces in most NavPods. The reason we thermoform NavPods is because it's the best way to produce a product with excellent high gloss retention and great UV stability. We require the whites to stay white. The best material available is the custom co-extruded Acrylic capped ABS sheet stock that we have specially made for us. We want to make sure that we use only the best material while producing a NavPod to you. It's our commitment to quality that we stand behind every day.
Gen3 Features
Structural Rigidity – The Gen3 enhancements now include a thicker gauge Acrylic Capped ABS material that improves strength and provides better structural rigidity. This thicker material allows for a larger waterproof seal. The better the structural rigidity, the less flexing when tightening and more uniform pressure on the seal. The excellent UV stability of the Acrylic is combined with the durability of the ABS. The Acrylic cap protects the ABS from UV and it's potentially damaging effects on plastic. These new NavPods are really strong!
Waterproof Seal – All NavPods are manufactured with a double gasket system providing an excellent watertight seal between the front and back of the NavPod. This seal provides the best protection of your Marine Electronics. NavPods are made to withstand the harshest wet offshore boating conditions. Gen3 enhancements include a thicker external silicone gasket with improved flush fit. The internal Poran Microcell Polyurathane gasket is now 50% thicker and is not subject to "compression set" like many rubber compounds. This is important when you need to open the NavPod in the future in order to service your electronics. The gasket will continue to do its job.
Nickel Chrome Plated Stainless Steel – We use all 316 stainless steel hardware that is supplied with each NavPod. Large round head tamperproof screws have deeper sockets for the NavPod wrench for better holding ability when tightening than screws used on our Traditional Series NavPod. For Gen3 NavPods we provide nickel chrome-plated stainless steel tamperproof screws for security combined with a little bling!