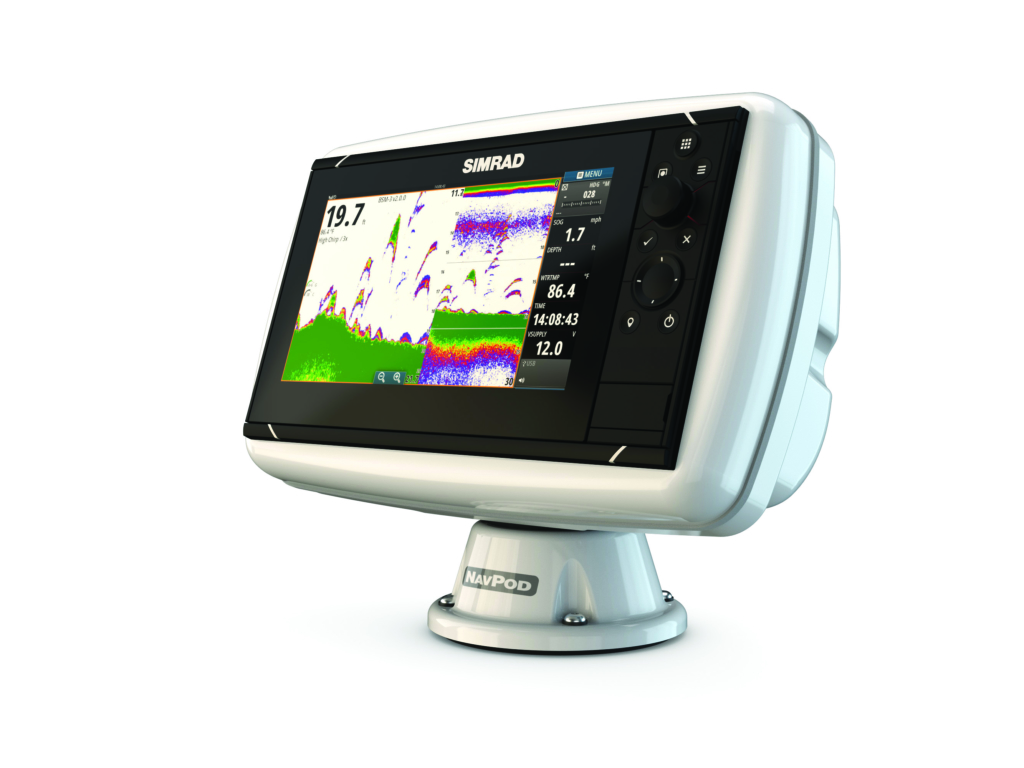 PowerPod
PowerPods are better than bracket mounting. Sturdy and secure, yet clean and attractive, PowerPods position your fishfinder or chartplotter at a 20-degree viewing angle.
PowerPods provide the clean look of flush mounting with the advantages of a swivel base. PowerPods are now available in two color options. Black carbon and high gloss white. Constructed out of durable ABS like all Gen3 PowerPods, these new black carbon models will also have the same high gloss finish and UV stability. NavPods are made to protect your Marine Electronics from the harshest of wet boating conditions. Your fishfinder or chartplotter is easily flush mounted into the pre-cut front of the NavPod.
All NavPods are manufactured with a double gasket system that provides an excellent watertight seal. PowerPods keep the spray off the electrical connections on the back of your Marine Electronics assuring years of reliability. NavPods come with a security wrench and nickel chrome-plated stainless steel tamperproof screws for protection from theft. There are pre-cut models available for all 7", 9" and 12" LCD displays from all major marine electronic manufacturers.
Search by your marine electronic manufacturer